The Garden is full of Metal
Projet de création (2015)
Derek Jarman / Jeanne Moreau / Gilles Pastor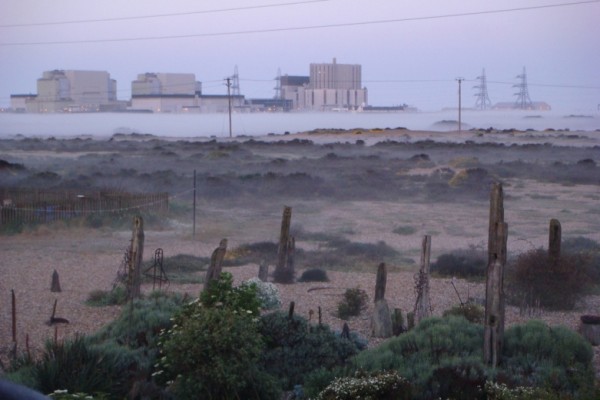 Photo : Keith Collins
Lecture / Performance
(La création prévue dans le cadre du Festival Étrange Cargo 2015 a été annulée par Jeanne Moreau pour raisons strictement personnelles)
Un dialogue écrit par Gilles Pastor d'après Derek Jarman
Matériaux / Derek Jarman
Derek Jarman's Garden (Thames&Hudson 1995)
Modern Nature : The journal of Derek Jarman (Century 1991)
Smiling in slow motion A final volume of his journal (Century 2000)
D'après le titre de l'album de Scanner – Robin Rimbaud
The Garden is Full of Metal / Homage to Derek Jarman (1997)
Collaboration artistique :
Keith Collins, Catherine Bouchetal, Vincent Boujon (vidéo),
Nicolas Boudier (lumière)
Propos
Le 2 décembre 2013, j'ai rendez-vous dans l'appartement parisien de Jeanne Moreau pour lui proposer d'être la voix du Spectre de Sophocle pour la pièce Affabulazione de Pasolini qui sera créée en 2014 au TNP de Villeurbanne. À cette occasion je lui offre le livre Un Dernier Jardin de Derek Jarman, pensant qu'aujourd'hui à son âge, elle serait l'incarnation idéale du cinéaste anglais Derek Jarman mort du sida en 1994. Quand Derek Jarman apprend qu'il est séropositif en 1986, il se construit un refuge : Prospect Cottage, une petite maison de pêcheur dans le sud de l'Angleterre. Le cinéaste lance un défi à la nature et à son propre corps : faire pousser un jardin dans ce lieu infernal battu par des tempêtes, non loin d'une centrale nucléaire, alors que lui-même commence à s'étioler.
Dans les premières lectures de ce texte, il y avait de l'émotion dans la voix de Jeanne Moreau qui retrouvait avec ce livre les jardins anglais de son enfance.
Ce travail avec Jeanne Moreau a débuté en 2015. Il s'est poursuivit au gré de nos rendez-vous dans son appartement parisien. J'avais parlé à Marie-Thérèse Allier, directrice de la Ménagerie de Verre à Paris de ces rendez-vous avec Jeanne ! Elle m'a proposé de faire « Etrange Cargo » en 2015 avec Jeanne Moreau.
Jeanne Moreau n'a pas souhaité poursuivre publiquement cette aventure…
Gilles
Avec le temps ma réalité devient votre mythe,
Le sable s'écoule de mes doigts, quand, où, qui,
Je suis le démon dans le pudding du Christ,
Je suis la mauvaise piécette entourée de paille
Raisins de Corinthe, de Smyrne baignant dans le cognac,
Pourquoi ne pas me jeter en l'air, pile ou face,
Baise-moi le cul
Je suis le feu follet,
Flammes qui entourent,
Spectral, brume éternelle,
Voici le rouge Noël,
Les doigts piqués de houx,
Mets tes gants, risque d'infection,
Je suis le sang sur tes mains,
Qui donnerait un penny pour trois pence en argent,
Je suis le démon de soufre,
Je sens les oeufs pourris,
Dents et yeux.
Jeanne
As time passes my reality turns to your myth,
The sand runs through my fingers, when, where, who,
I am the demon in Christ's pudding,
I am the bad threepenny bit surrounded by frails,
Currants and sultanas, swimming in brandy,
Why don't you toss me, heads or tails,
Kiss my arse,
I'm the will-o'-the-wisp,
Flames which circle round,
Spectral, an eternal mist,
Here is the Christmas red,
The holly-pricked fingers,
Put on your gloves, risk of infection.
I am the blood on your hands,
Who cares a penny for silver thrupence,
I am the demon of sulphur,
I smell of rotten eggs,
Teeth and eyes.
extrait de Derek Jarman's Garden,
Derek Jarman
Production
La Ménagerie de Verre, Paris (Etrange Cargo 2015) / KastôrAgile
Avec le soutien de The Estate of Derek Jarman